English readers: this page houses English to Portuguese videogame translations I've worked on, from commercial projects to fanmade ones, meaning it might not be particularly relevant to you. Sorry! Do drop me a line if you want to talk about them for some reason.

PROJETOS COMERCIAIS: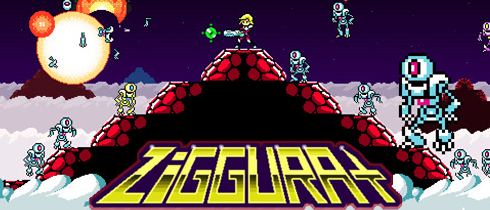 ZiGGURAT é um jogo do Tim Rogers (sim, ESSE Tim Rogers), para o qual contribuí com uma tradução portuguesa – em versão Acordo Ortográfico, não vá o diabo tecê-las. Predominantemente um jogo de ação, onde não há maior prazer do que eliminar enormes sacanas alienígenas e ver a pontuação subir. A minha participação no projeto deveu-se, digamos, a uma tempestade perfeita.
Site oficial | Comprem o jogo aqui
---
PROJETOS PESSOAIS:
Porque sim. Ou porque decidi explorar certos aspectos técnicos dos videojogos e o resultado é a tradução de alguns para Português, como meio de aprendizagem, entretenimento e estudo relacionados com programação, edição gráfica e tradução. Todos os projetos atuais e futuros serão atualizados conforme a disponibilidade.
Recomenda-se o download do arquivo que contém o manual, pois este indica a versão do ROM a usar e inclui um pequeno tutorial para o seu uso; caso contrário, utilizadores mais experientes no uso de programas de IPS poderão fazer download dos "patches" diretamente. Todos eles, salvo aviso prévio, devem ser usados com versões (U) e [!] dos jogos.
Light Crusader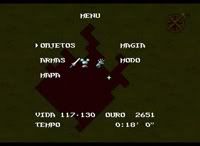 Download -  Patch, Manual e Notas
Download -  Apenas o Patch
Em breve!