Blog Archives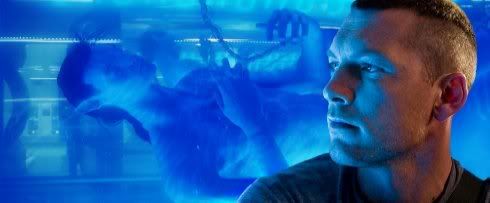 Avatar, antes de ser um filme de ficção científica, é um documentário. Um sobre Hollywood, aquela que já não convence como outrora, aquela que procura um meio de sobreviver à crise e se tenta afirmar como uma máquina ainda capaz de produzir aquilo que, para pior e para melhor, não consegue – não pode – deixar de fazer. E incapazes de se entregarem ao risco de fazer diferente, apostam em mostrar diferente. Perdeu-se a oportunidade da mera exumação e ficámos com o voodoo: o regresso da tecnologia do 3D enquanto salva-vidas de uma indústria que foi perdendo a guerra contra o DVD e o download, e que quer convencer a audiência a trocar o televisor e o monitor por um aborto de criatividade que de algum modo representa o "futuro".
Mas para repescar uma meme das internetes, os óculos não fazem nada.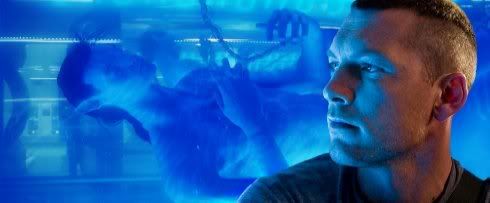 Avatar, before it can be a science fiction film, is a documentary. One about Hollywood, that which no longer can convince like it used to, that which is looking for a way to survive the crisis and tries to claim its position as a machine still capable of producing that which, for better and for worse, can't – won't – stop doing. And when incapable of surrendering to the risk of doing differently, they bet on showing differently. A chance for exhumation was lost and instead we got the voodoo: the return of the the 3D technology as a life boat for an industry which has been losing the war against the DVD and the download, and that aims to convince the audience to give up their television screens and monitors for an abortion of creativity that somehow represents the "future".
But to quote an internet meme, the goggles do nothing.